A fundamentally new way to track your entire fleet

KEEPTRUCKIN

/

2020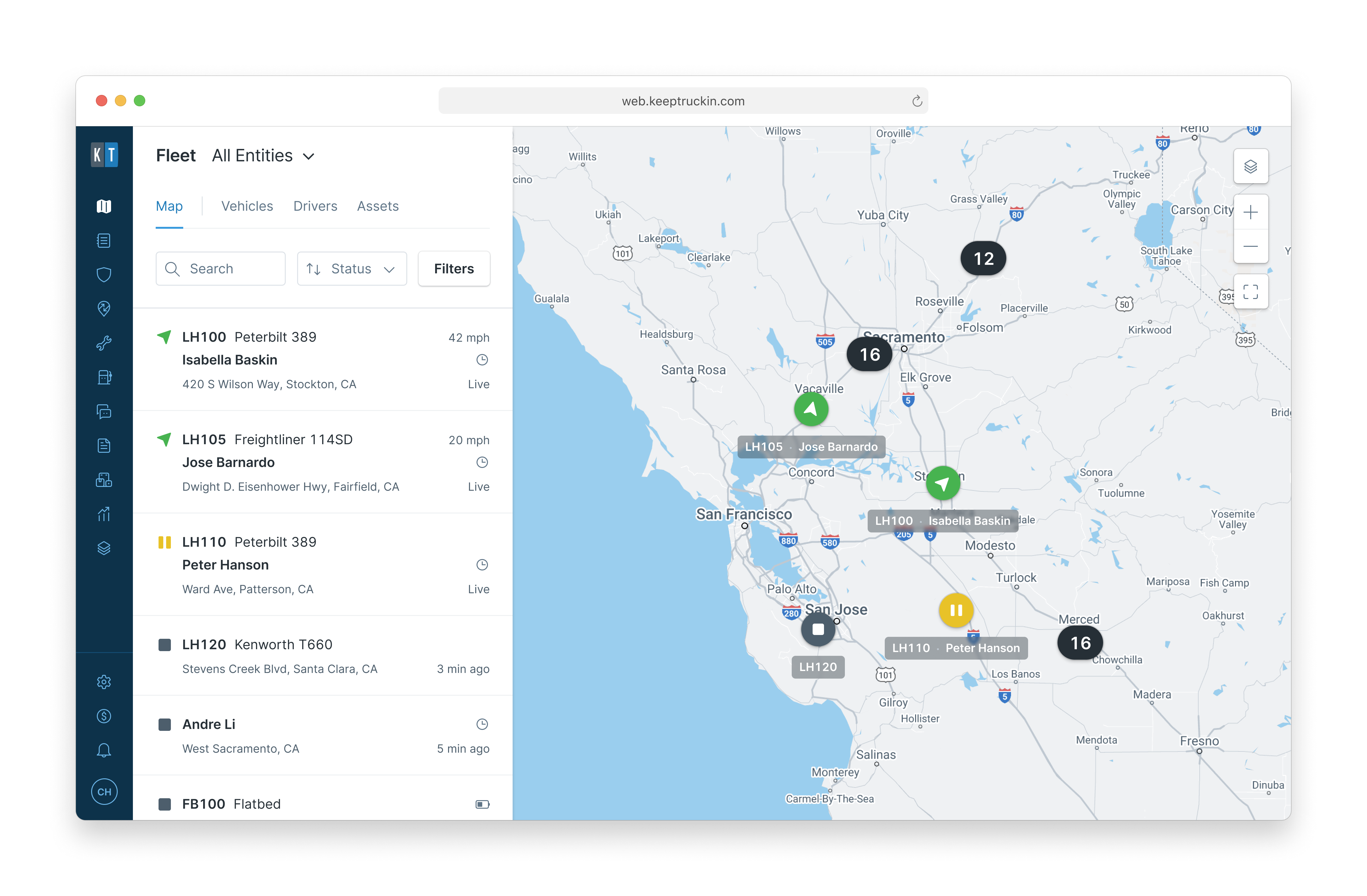 Background

In the past 6 years, KeepTruckin's network of drivers and fleets has increased many folds over. The Fleet Management Solution was starting to peak its design envelope with an ever growing list of features. It had fundamental challenges. This had started to hamper workflows for our primary user — Fleet Dispatchers.

Dispatchers work from the back-offices, making sure fleet operations are optimal and drivers are timely carrying loads around the country. Everyday, they multitask between different softwares, managing different assignments and updating various clients around the clock.

KeepTruckin is on a mission to connect the world's trucks. With their electronic logging device, smart dashcams, and fleet management platform, they are bringing the American trucking industry into the internet age and fundamentally changing the way freight is moved.
Problem

Most dispatchers still believe that calling a driver on their phone is the best way to get an update on their progress. This is because many popular softwares simply lack a mapping solution, or if they come with one, it's either cumbersome to use, or has an inherent delay in the on-screen data representation. This is responsible for their lack of trust in technology and it's promise.

Reactiveness is the cornerstone of an efficient fleet. Their livelihood relies on delivering goods on time. What we had in front of us was not just a need to improve the map experience, but to develop a new platform that will support enhanced workflows, and allow us to scale.